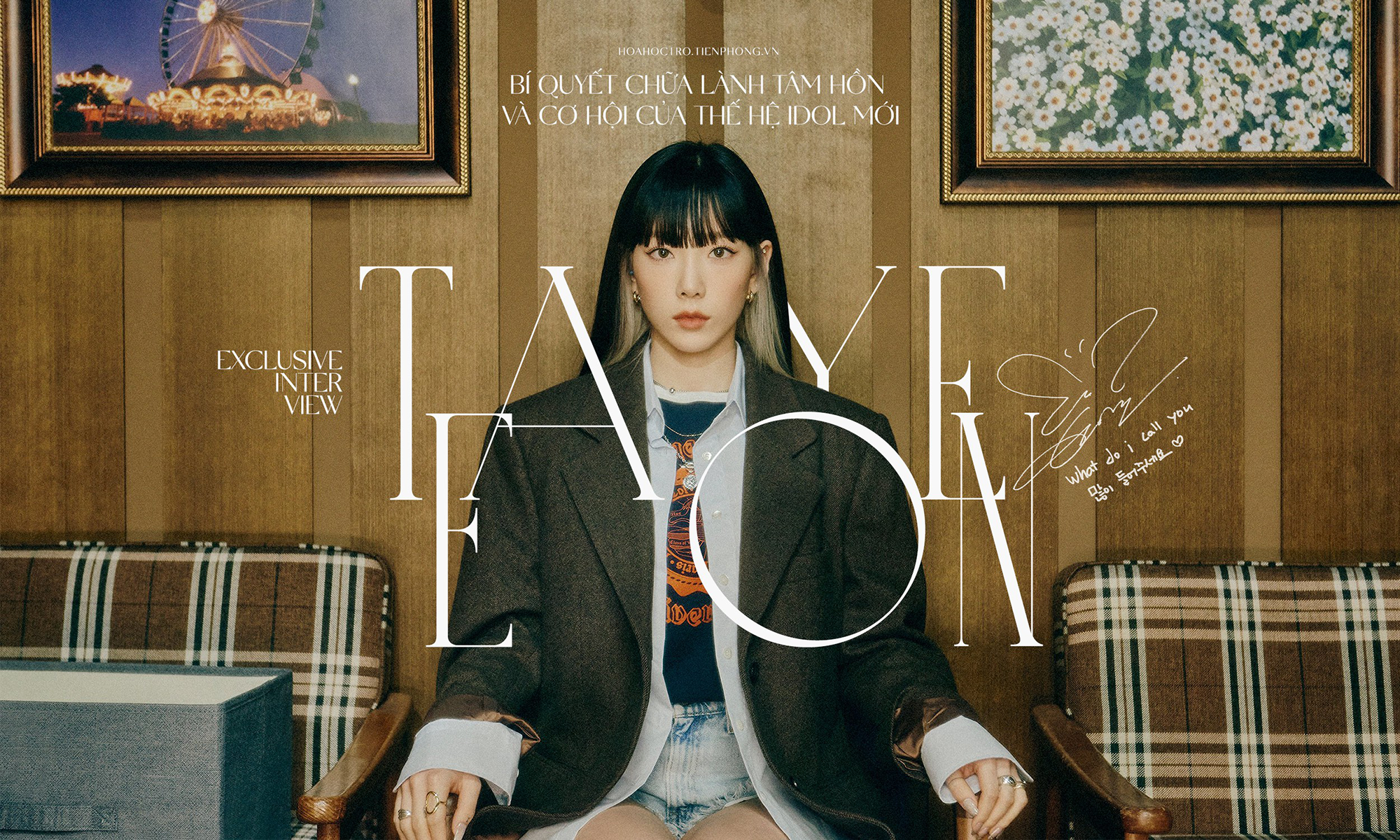 The therapy for healing the soul and the chance for new generation idols.
HHT: More than 12 years as a member of the "Nation Girl Group" and 5 years as a soloist who highlighted her name in the minds of a lot of Korean people, Taeyeon has become not only a great one in SONE's heart but also an "idol of idols".
Taeyeon's music is considered as the magical healing flow for the souls. "The voice of a woman who divorced 7 times" knows how to pour solace through her songs. Not only with her voice, but she also sings with her soul - that's why the feeling in every single sound is felt.
"I'm not always singing ballads!" – from the 1st Mini Album <I>, Taeyeon meant what she said. She proved it through her every work since then. Taeyeon's 2 full albums, 4 mini albums and a number of sucessful singles of diverse genres during her 5 years as a soloist show us her non-stop effort to feed the ones who follow the something special in her music.
Since the 3rd Mini Album <Something New>, Taeyeon has got a new color in her music, saying goodbye to the 'My Voice' era and getting prepared for the full album 'Purpose' with a deeper feeling and a higher narrative. This time the 4th Mini Album <What Do I Call You> continues her creativity instead of staying in a safezone. The album goes deeper into R&B, and several songs are mixed with Hiphop. The instrumentation seems more Indie. It's something fresh and new in Taeyeon's music, and this may be her first steps to get into a new era for the third full album next year.
Anxiety, introversion…. Some people are worried about these problems for Taeyeon after quite a lot of things occurred to her beloved ones. But after all the unhappy issues, Taeyeon still sings with her beautiful voice as her promise to the ones who "Trust and Listen to Taeng". She has her music and her SONE. The audience can be relieved: Taeyeon will never be lonely in music. The way she talks about the music is just like that – simple and easy-going like the old days.
---
HHT: This is Taeyeon's first comeback after the full album 'Purpose' in 2019. How do you feel after letting your fans hear the new album this time?
TAEYEON: I'm so excited. As long as you listen to my music, I'll be patient to release it.
HHT: Can you share more about the title song <What Do I Call You>? What is the storyline of this song?
TAEYEON: <What Do I Call You> is a song about a girl who doesn't know how to call her ex after they break up? She is thinking thoughtfully. The lyrics remind her of their past and also depict the awkward atmosphere between them in the present.
HHT: Which song do you like the most in this 3rd mini album? Tell us the reason please.
TAEYEON: I like <What Do I Call You> the best. You know, it's the title song!
HHT: Your music is all over the world thanks to your beautiful voice. How do you feel when you hear that your voice is "healing voice"?
TAEYEON: Thinking that a lot of people receive healing thanks to my voice makes my day.
HHT: Do you have any healing tips?
TAEYEON: I go for a walk or write down something.
HHT: It's your 13th year already, what are your goals as an artist?
TAEYEON: Even though I've done it already, doing concerts is still my big goal.
HHT: What do you do in your freetime?
TAEYEON: I watch the news, do house chores, or just run some errands in my daily life.
HHT: K-POP was and still has a big influence over the world music market, what do you think about the talents and chances of rookies within the last 5 years?
TAEYEON: I think it's like a world full of new and brilliant ideas. Combined with the personal basic skills as a foundation, there is great syngery overall. I think all the artists who are active lately are doing very well.
HHT: As an SNSD member, you showed yourself as an idol. So as a solo artist, what kind of image do you want to express?
TAEYEON: My passion for music is still the same. It's just my color and my direction in music that keeps changing.
HHT: A message for Taeyeon of the next 5 years?
TAEYEON: "You are always trying your best to become a good singer. Taeyeon ah~ Be proud of yourself!"
HHT: Thank you so much for this interview. We wish you a lot of energy and vitality to keep going on your precious music journey!
Source: Hoa Hoctro Magazine
Translation by ileakty³⁹