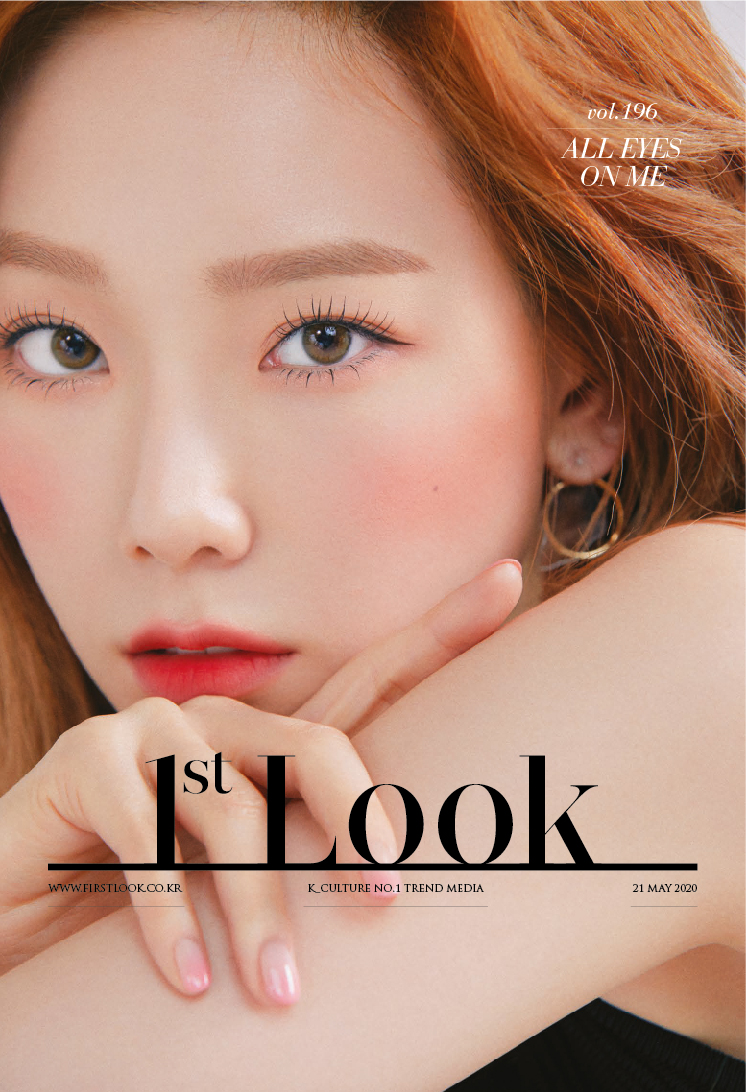 Taeyeon, the cover of '1st Look' ... "I want to make a bold transformation that is 'like me'"
Vocal tone gangster Taeyeon decorated the cover of 1st Look magazine with a breathtaking expression and girl crush charm.
Beauty goddess Taeyeon's appearance was revealed in the pictorial for K-culture No. 1 Trend Magazine '1st Look' which will be published on May 21. It's a gift set concept that combines all of Taeyeon's charms, including her innocence, her loveliness, and girl crush charm. In the skincare scene, which began on a set full of green plants, Taeyeon's presence, as A'PIEU cosmetic's muse, seemed to be a 'human pennywort', revealing innocence of curing and healing. On the other hand, she showed off her charismatic girl crush charms when she transformed to breathtaking and more defined eyes after applying the Born to Be Mad Proof mascara. The look, which added sparkling points to the lips, became a bright and lovely doll-like Taengoo and boasted her ability to pull off any concept.
When asked about the daily life of a 'Cosmetic Otaku', Taeyeon said, "When I'm bored and have nothing special to do, I go to a cosmetic shop and play. I look at new products, try this and that, and test them out alone at home. Playing like that is also a way of relieving stress."
"I want to make a bold transformation that is 'like me' and present myself in a cool way. In particular, I enjoy the process of joining my head together with experts in each field of a pictorial shoot, listening to various opinions, compromising as we move together towards results. In the process, I get some new insights or professional know-hows that I didn't know about. Today was very meaningful work for me in that regard."
When asked about Taeyeon's driving force, those who are constantly on the same path, successfully pioneering it, she said, "When I think of my fans, I strangely get emotional. Feelings of gratitude, apologetic, longing, and complicated feelings that can't be explained in a word or two. I get choked up and speechless every time I meet them. To the fans who are unchanging, keep on cherishing and loving us, and are staying by our side, I am so thankful for just that fact alone."
The pictorial with Taeyeon's various appearances and the interview with Taeyeon as the muse of A'PIEU cosmetics can be found in the magazine 1st Look Vol.196 soon to be published on May 21.
Translated by @309KTYSS
Do not take without crediting!